» Location

Our Rural Apartments "El Guindal" are located in:
Ctra. Gral. s/n - La Caleya (Serantes)
33.749 - Tapia de Casariego (Asturias)

GPS: N 43º 32' 52.6'' - W 6º 57' 58.4''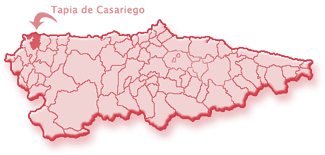 You can reach Serantes by road following the N-634 between km 546 and 547 - Prepare your route

ALSA coaches run from Oviedo to Ribadeo and stop at Tapia de Casariego and Serantes.

Location Map in Google Maps.